01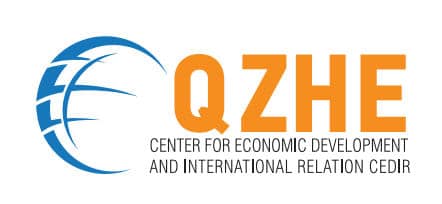 CENTER FOR ECONOMIC DEVELOPMENT & INTERNATIONAL RELATIONS (CEDIR) is a non-profit, non-governmental organisation, created in April 2007, originally named "Institute for Dialogue and Cooperation", headquartered in Durres, Albania, and later transformed into the "Center for Economic Development and International Relations".
CEDIR is a "think tank" and independent research and advisory non-profit organization aims to provide a mechanism for objective analysis of policies for economic and legal development, with focus on the implementation of the rule of law, human rights, competition and free market, based on European practices. The idea of the founders was to set up a center capable of bringing together human resources and high-quality work in order to influence the socio-economic area of the country within the intensive integration processes that our country is facing. The founders, most of them employees with previous experience in various ministries and institutional starting to believe that the capacities of strong and capable professionals could be gather together and develop and star implementing ideas with more objectivity being outside the government in the areas of legislative support , institution building and policy analysis.
The Center for Economic Development & International Relations will follow its mission focusing to these aspects:
01

1
Creating an independent forum which would allow the exchange of ideas in the field of economic development, based on global economic models. Special attention will be given to the support for the legal approximation to the European Union aquis communitaire, and strengthening the capacity of the transport sector and multimodal transport, infrastructure, urban planning and territorial development, solid waste, water and sanitation, technology, industry, health, agriculture, environment, energy and tourism, national and regional security, culture and education, good governance and human rights .
02

2
The establishment of policy research structure and expertise for economic development and other issues of importance of Albania's development in the fields mentioned above, as well as the implementation of mechanisms that would facilitate cross-border and regional cooperation.
03

3
Delivers of training and other forms of communication as fundamental tools in the effort to recognize and transfer knowledge on public policy to the state institutions, non-governmental organizations, interest groups and donors;
04

4
Informing the public of the most pressing public policy and legal issues in Albania by engaging in public debate of the Center for Economic Development & International Relations and other forms of mass communication.